Product description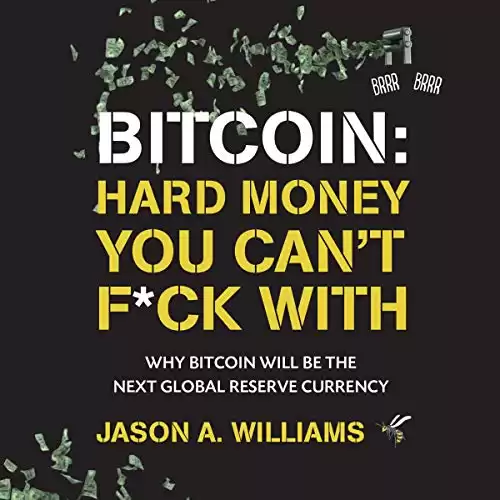 Bitcoin: Hard Money You Can't F*ck With: Why Bitcoin Will Be the Next Global Reserve Currency
Bitcoin is hard money you can't f--k with.
No one controls it. No governments, no companies, no central banks, no money printing. It's a revolution as big as the internet. And it's never been hacked.
Entrepreneur and investor Jason A. Williams is the first author to put bitcoin in context of the 2020 crisis - a year of financial disaster and unprecedented money creation (money printer go brrr!).
Not only was bitcoin the best-performing asset on the planet in 2020, it quietly established itself as the next global reserve currency as central banks around the world desperately printed their money into oblivion.
Buy Now
Crypto Giggle earns a commission if you click this link and make a purchase at no additional cost to you.
11/26/2022 01:02 pm GMT