Product description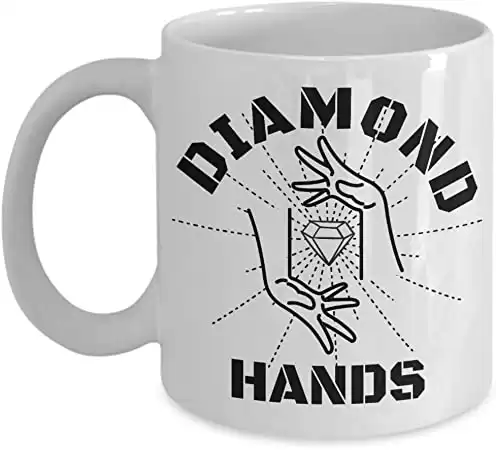 Diamond Hands GME HODL Tendies Stonk Mug
DESIGNED AND PRINTED IN THE USA : Designed, Printed, and Shipped from the USA!
CARE : Microwave and Dishwasher Safe. Permanent Design does not wear out. Printed on both sides for maximum exposure.
CONTAINS : 1 Hand Printed Ceramic Coffee Mug with a Large, Easy to Grip C-Handle. Ships in an extra protective package to ensure the mug gets to you as soon as possible.
Buy Now
Crypto Giggle earns a commission if you click this link and make a purchase at no additional cost to you.
11/26/2022 05:47 pm GMT