Now you can eat fresh at Chipotle by using your cryptocurrency
It's been an up and down few months in cryptocurrency, to say the least, but this latest announcement from the restaurant chain Chipotle should have foodies and crypto enthusiasts alike feeling a little better.
Recently it was announced that the popular Mexican grill will now be accepting a range of cryptocurrencies as payment at many of their 3,000 locations. Partnering with payment gateway company Flexa, customers will now be able to pay at the register by displaying a QR code generated on the Spedn app for some delicious burritos, bowls or chips and salsa, yum! And while this is not exactly as exciting as if Chipotle was accepting crypto directly, it's still a step in the right direction.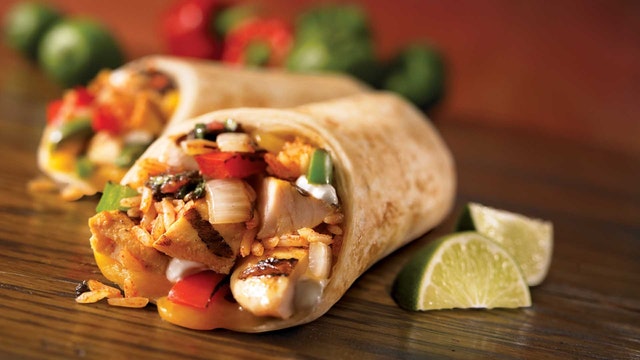 Chipotle was founded in 1993 and has since become one of the most popular restaurants in the US, with a fanatical following to say the least. Their famous burritos, bowls and tacos have made them a favorite among foodies and their commitment to using fresh, local ingredients has won them accolades from the sustainable food movement. Being particularly popular amongst younger Americans it's it's no surprise that they're one of the first major chains to accept cryptocurrency.
According to the early reports, Chipotle will begin accepting crypto in their U.S. locations, but many are hopeful that they will expand to all of their locations worldwide. So, if you're in the U.S. and have been looking for a way to spend your crypto, now you know where to go! And who knows, maybe this will be the start of a trend and we'll see more restaurants following suit. Either way, it's good news for the crypto community.
The specifics.
First you need to setup an account with "Flexa". Flexa is a service that allows certain retailers to accept cryptocurrency. Then you need to download the "Spedn" app, which is used to generate a QR code for payment. Finally, you go to Chipotle and pay by scanning your QR code at the register.
Flexa supports dozens of cryptos like Bitcoin, Ether, Luna, Dogecoin, and more and Flexa says more assets will be added in the future.
Spedn is an app that allows users to hold and spend their cryptocurrency. The app is available on both iOS and Android.
And to celebrate, we're offering 10% off your next purchase at any Chipotle when you use a Flexa-enabled app! Download the @Gemini or SPEDN app to get started. Terms apply. pic.twitter.com/QEe7miRTZ8

— Flexa (@FlexaHQ) June 1, 2022
Tips from Twitter:
A few users on Twitter have reported that since this process is still very new and some employees haven't been fully trained yet, it helps to let them know at the counter that you are "paying with a giftcard" – apparently this helps the employee bridge the gap.
While this news is certainly exciting, it's worth noting that Chipotle isn't actually accepting crypto directly. Rather, they're partnering with Flexa who then uses the Spedn app to facilitate payments in crypto. So, while it's not exactly what some in the crypto community might have hoped for, it's still a big step in the right direction.
As always, be sure to do your own research before spending any crypto or downloading any apps. Happy eating!