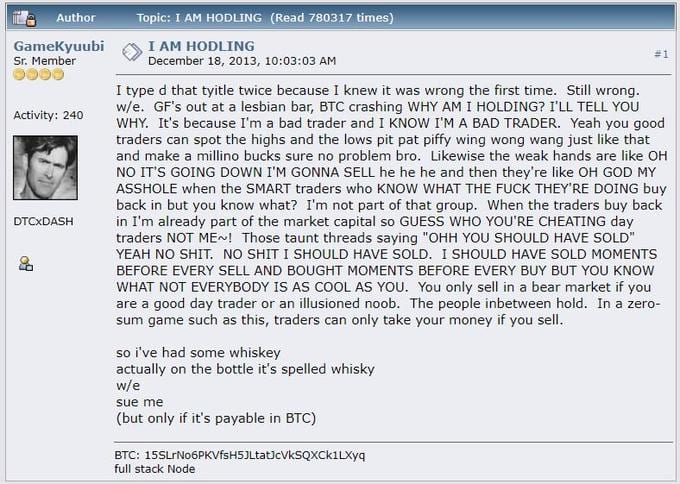 All credit goes to KnownYourMeMe on this one.
What started off as a misspelling became arguably the most prolific term in cryptocurrency history.
A ranting, yet passionate member of the Bitcointalk forum misspelled "hold" in his address to the community. He was proclaiming that he was going to hold onto his counts during this price crash. The community started to make fun of him and it quickly became the cache way to spell it. Skip 8 years later and it is the official way to spell hold (trust me).
The crash he was referring to was when the coin was under $100. *glances at current Bitcoin price* – his HODL turned out to be a great decision. YA THINK!?