The California DMV's innovative new blockchain project is the latest tech buzz in the Golden State. Taking car titles to the Tezos blockchain, it seems that this department is turning traditional auto registration processes on its head. While the implications for consumer applications are impressive — enhanced protection from fraud and greater efficiency is what has us intrigued.
I don't know how it is where you live, but the DMV in my area has never been known to strive for efficiency, and the jokes write themselves ('proof of no-work', anyone? I'll see myself out). But, with the pioneering of the Tezos blockchain system in place, California is setting a new benchmark for compliance and customer satisfaction.
All roads lead to the blockchain
With crypto still seeking broader usage, automotive titles have been seen as a major game changer. A startup in Cleveland made headway last year when they raised $5 million towards digitizing the process – which even caught California's eye! The state released reports suggesting pilots using blockchain technology at their DMV and beyond, pushing car title generation into the spotlight. While pandemic delays hampered initial plans to begin this fantastic innovation project earlier in 2020, there could be no better time than now for our roads to get more tech-savvy with digital ledgers taking us all on an exciting journey of modernization.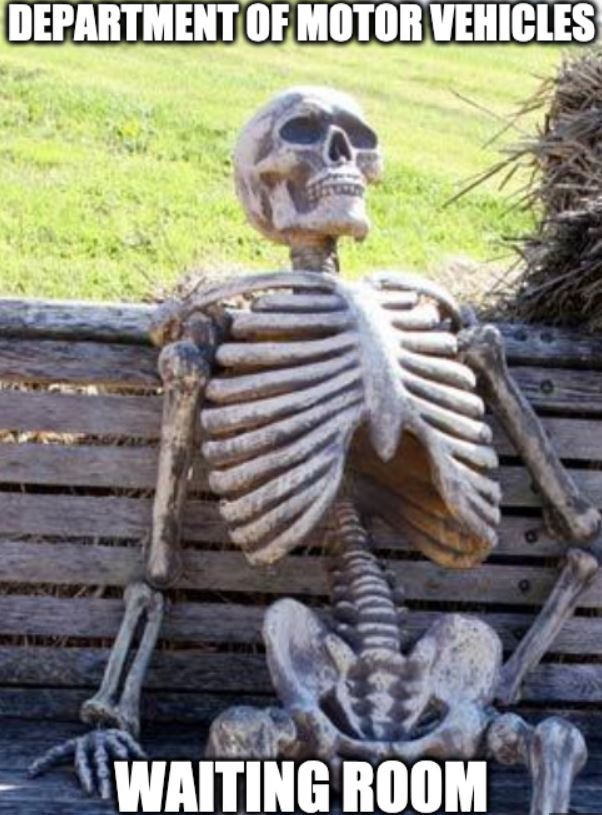 The benefits of digitizing titles to the blockchain
are clear and many. Consumers, dealerships and the DMV itself gain from improved accuracy, faster transaction times and stronger security against fraud. By minimizing paperwork via blockchain ledgers, cross-jurisdictional title transfers will be made easier too — no more waiting days on end for documents to be shipped or faxed!
Ajay Gupta, the tech guru at California's DMV (yep, that's a job now), recently announced that a revolutionary "shadow ledger" is set to be unveiled in three months. This blockchain-powered database will contain digital copies of all car titles and citizens can even receive their own NFT wallet! Get ready – this groundbreaking technology could soon become available for everyone on the West Coast.
Not customer-facing, just yet
While I think we are all reading this hoping it leads to all states adopting some sort of customer-facing portal that can be utilized from home, it sounds like for now, the blockchain will operate behind the scenes and you will still have to visit your local hell-on-earth. But the fact that they are actively working on moving some of the bureaucratic tasks from the stone age to the digital age can only be seen as a positive.
You have to think, these are some of the useful projects that Satoshi envisioned when he pictured the future of blockchain tech. Perhaps, we should all collectively move away from accumulating animal meme coins and force the industry to focus on innovation instead of a cheap buck.
oh, who are we kidding, I'm going back to refreshing my portfolio of obvious rug pulls — wake me when I can register my vehicle with my Ether wallet. Out.