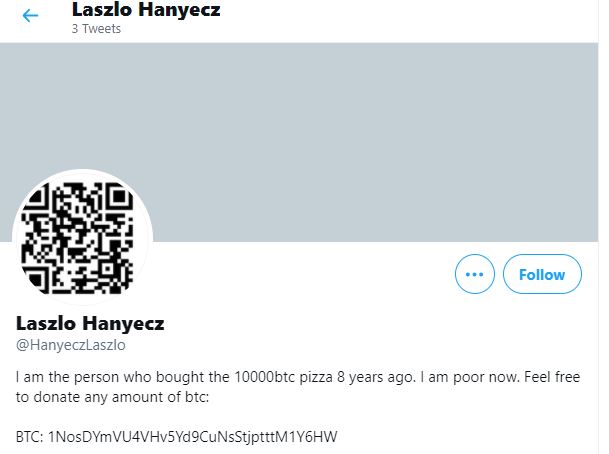 While Laszlo is technically on social media, he doesn't seem to be very active. His Twitter account has three tweets in three years and I don't think anyone could blame him for being a bit bashful.
That being said, he does list a BTC address for anyone who wishes to donate to him, citing that he is, "poor now".
We checked the the blockchain and it appears to this date Laszlo has received 0.201 Bitcoin to his donation address. While it's certainly not hundreds of millions, we hope Laszlo is doing well.
Laszlo, we salute you and your fearless actions that led to the first mainstream use of Bitcoin as digital cash.
In your honor we will order a couple of pies and eat them in honor of you and Bitcoin…om nom nom.