In the Dystopian thriller Ready Player One, the metaverse is seen as an escape from reality. Hollywood has been known to exaggerate and play to the fears and imagination of its viewers, but what could the metaverse actually look like for us? We scoured the web for interviews and anecdotes from those at the forefront of building our new universe for answers.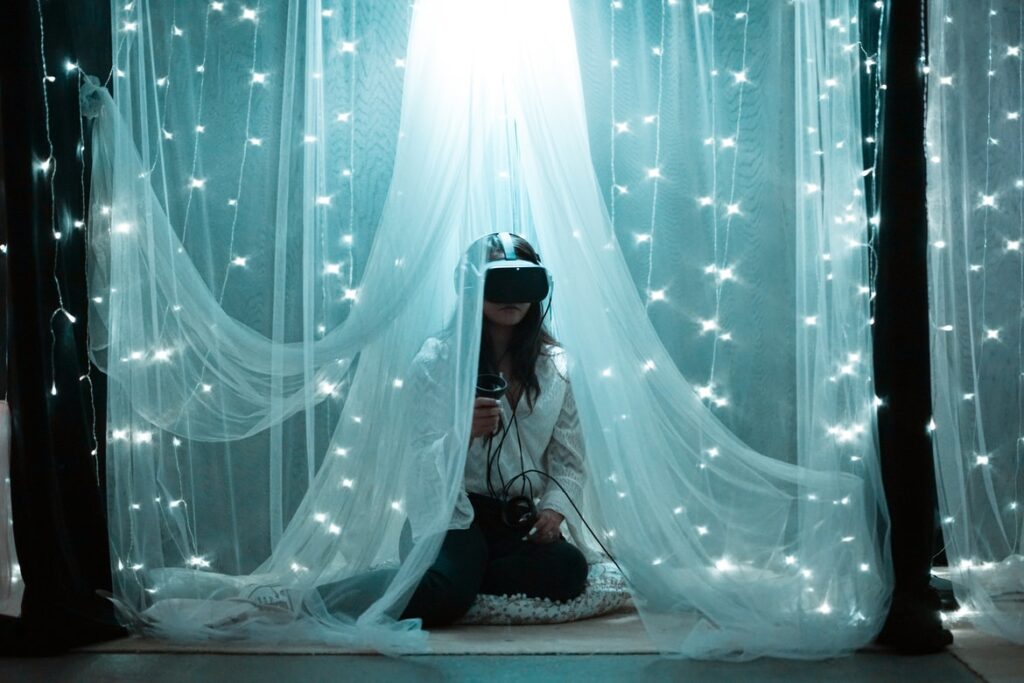 During the Covid-19 pandemic, the number of remote workers increased exponentially. For the first time in American history, businesses had to either adapt their corporate structure and allow employees to work from home or shut down. Ever since the pandemic, companies like Facebook have allowed employees to continue working remotely.
In the future, work could be in the metaverse itself or in what is known as 'augmented reality' in which the metaverse is an overlay for the real world.
What this means is that you could be at your desk and see your coworkers through the holographic lens provided by your VR device.
What type of jobs would exist in the Metaverse? Well, clothing stores for one. Turns out that it doesn't matter if it's 'real' or not, people are definitely willing to fork over the extra money when it comes to self-expression!