Gaming pioneer Richard Garriott to develop MMORPG with focus on blockchain and NFTs
Richard Garriott announced recently that he is stepping back into the world of MMOs, this time with a technological twist.
If there was an official "Godfather" of Massive Multiplayer Online Role Playing Games (MMORGPs) then that person would certainly be Richard Garriott, AKA Lord British, and he is about to make crypto lovers and MMO fans an offer they can't refuse with his forthcoming offering.
"We Create Worlds"
Mr. Garriott is most known for (and got his alias 'Lord British' from) Ultima Online and the Ultima series' games, but he has made headlines for decades with popular titles like Akalabeth (1979) Lineage (1998), and recently Shroud of the Avatar (2018).
Ultima Online should ring a bell to you, as it was the first popular MMORPG and had a massive following (and still does to some degree). Holding multiple Guinness World Records, Ultima Online paved the way for MMOs today and propelled gaming forward like had never been seen before. Ultima Online allowed players to interact with each other in a shared virtual world where they could craft, socialize, trade, compete, and even kill each other without consent. That may sound elementary now, but at the time it blew people away.

(Original image source – original author Official GDC – provided via (CC BY 2.0) No modifications made.)

Richard Garriott pictured far left in the picture above
The game was so impactful that it is still spoken about to this day as one of the most influential games ever made, and its success has been hard to replicate. But Richard Garriott and his new team are hoping to change that with their currently untitled, upcoming blockchain-based multiplayer RPG.
An online, blockchain based RPG
While maybe not as intimidating as going to space (which Garriott did in 2008), he and the newly formed game studio 'DeMeta' will look to enter the metaverse and breath new life into blockchain gaming.
Very little is known about the game so far, except that it will run on a blockchain, look to leverage NFTs to allow players to have true ownership of certain game items and is being helmed by Richard Garriott and gaming-veteran Todd Porter.
True ownership?
Anyone who has experience with MMOs has probably been there. Grinding away for hours on a quest to acquire that perfect sword, or ultra-rare piece of armor inside the game's virtual world. Late nights filled with energy drinks and carpel tunnel symptoms, hoping for just a chance the item you seek with "drop", so you can own it. But do you really own it?
That's where NFTs and blockchain based gaming can add value. Perhaps in Lord British's upcoming game, if that rare item does drop to you, it can become seamlessly tokenized on the blockchain as an NFT.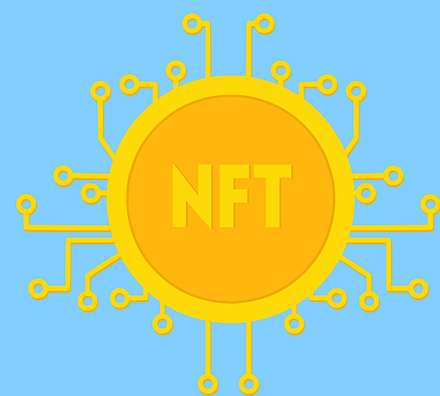 An NFT is a non-fungible token, which means it is not interchangeable with other tokens of its type. So if you were to have an in-game item that is an NFT, it would be impossible for another player to have an exact copy of that item, as each NFT is unique. The way blockchain could help is by providing a decentralized and public ledger for these NFTs. So when a player obtains an item, it is logged on the blockchain as being owned by that player. No one else would be able to take away or modify that ownership outside of the game's parameters. So, unlike MMOs of past, in Garriott's world, you may just be able to truly own your rare items – yours to hodl, trade or sell. (Just don't get killed in the game while the item is in your backpack!)
This is an incredibly exciting development for those who have been pining for an official or unofficial Ultima Online 2, as well as those looking for a new and innovative take on blockchain gaming that could potentially breath new life into the slumping genre.
There is currently no release date or window for the upcoming title, but with Richard Garriott at the helm, and the interest in a spiritual successor to Ultima Online mounting, we are hoping for great things.
What do you think? Are you excited for a new blockchain based MMO from Lord British? Do you think NFTs have a place in gaming?
We reached out to Mr. Garriott via email for more info and will update this story accordingly.