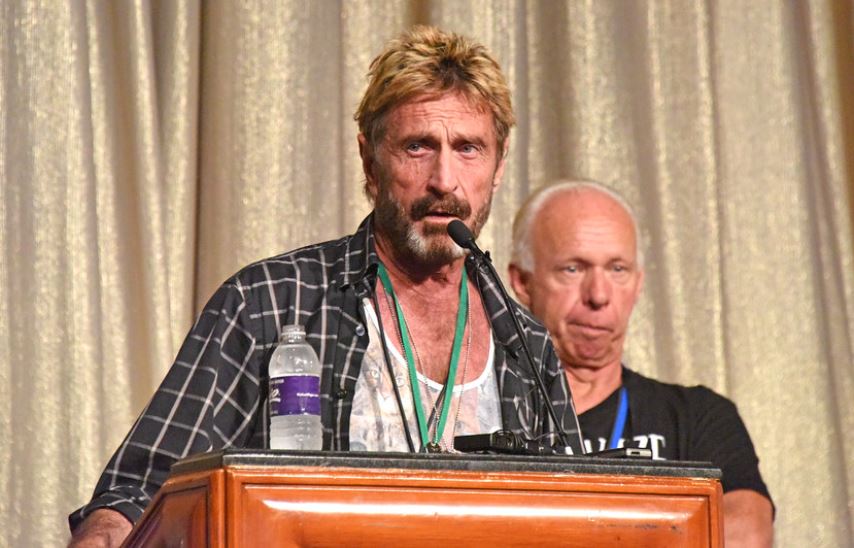 Antivirus pioneer, social media influencer, world traveler and now pump and dumper?
John David McAfee, whose Wikipedia page reads like a bad LSD trip, was once on top of the world as the founder of the once very popular McAfee antivirus software. Lately, he seems to only appear in the news for the wrong reasons; between manic bouts of social media rants and being either wanted, imprisoned or somewhere in between, McAfee is spending his retirement years wildly.
McAfee is actually under investigation for promoting various ICOs, of which he owned tokens without disclosing. One such token was the XVG ICO – which McAfee tweeted about and also denied being paid to promote it. In a Tweet penned by John, when pressed if he was getting paid to promote XVG, McAfee said, "I do not. I merely sift through the mass if tokens to find the gems and share them. It's in everyone's interest to support coins that improve our lives."
It turned out that, that was a lie and McAfee ended up pumping (and then dumping) his XVG tokens to the tune of (allegedly) 30 grand.
Thirty grand is pocket change in comparison to what McAfee is alleged to have earned off of multiple pump and dump ICOs. Apparently McAfee and crew made off with more than ten million between 2017 and 2018 with the following projects:
Electroneum (ETN), Burstcoin (BURST), DigiByte (DGB), Reddcoin, (RDD), Humaniq (HMQ), Tron (TRX), Factom (FCT), Dogecoin (DOGE), Stellar Lumen (XLM), Syscoin (SYS) and Ripio Credit Network (RCN) tokens.
Among the many charges McAfee faces, if he ever gets out of prison in Spain, he faces as much as twenty years in prison.