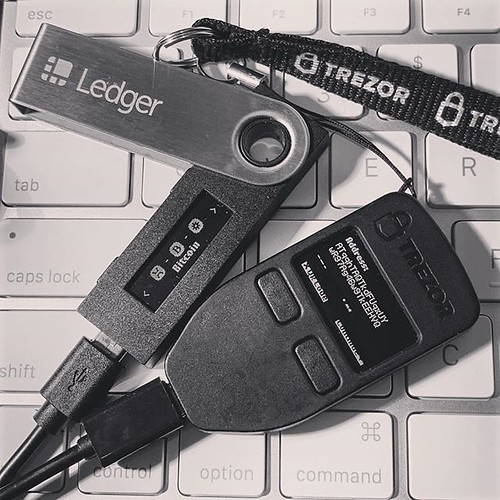 At the end of the day, both devices are true hardware wallets, which allow users to store their private keys (the most critical piece of information used to authorize blockchain transactions) – both providing isolation between those private keys and your much-more-vulnerable PC, tablet or smart phone.
Pricing:
Both devices are fairly comparable in price, with the Ledger slightly eeking out a lower price than the Trezor. Both entry level models of these devices will run you about 60 bucks and the advanced models cap out at around $160.
Security:
Both being hardware wallets, by design they are equally as safe and nearly impossible to hack assuming you buy them directly from the manufacturer – we cannot stress this enough, as tempting as it may be to purchase one from Amazon or EBAY, be sure to only purchase from the manufacturer websites.
Supported Coins:
Both wallets support a wide variety of coins, but Ledger has the ability to support more altcoins by volume. That being said, Trezor has support for coins like Ripple and Monero, which currently the Ledger does not. You will want to research the supported assets page of each manufacturer's website, as this list is ever-changing and this article may be out of date.
(Image courtesy of the CC BY-SA 2.0 Creative Commons license – no modifications have been made – click the image to view the original author's page).