These days there are thousands of new age crypto investors clogging up Twitter and Youtube with overly positive opinions on crypto. But what about some of those old timey, "traditional" finance investors like Warren Buffet? You might be surprised to know their opinions on Bitcoin and cryptocurrency.
We've compiled the thoughts of some of the most famous traditional finance investors and their opinions on Bitcoin and cryptocurrencies.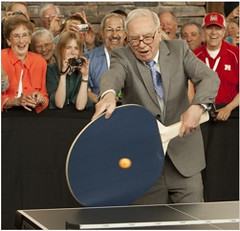 Possibly the most famous investor of the modern era, Warren Buffet is a name that even the most casual investor probably knows. This business tycoon and CEO of Berkshire Hathaway has been padding his multi-billion dollar net worth for decades with big time investments in many large companies.
Without being too stereotypical, Warren being almost a century old may give you a hint on his opinion on cryptocurrency.
Mr. Buffet has gone on record many times speaking negatively of Bitcoin and cryptocurrency. In one such quote in 2020 he said, "Cryptocurrencies basically have no value and they don't produce anything," He further referenced "rat poison" when referring to Bitcoin.
He has also gone on record calling Bitcoin a gambling device and mentioning that (Bitcoin) has been connected with frauds and disappearances. Right, because we've never seen wide spread fraud and corruption in traditional finance... rolls eyes.
Although negative, it is important to to hear his opinion. Many crypto folks prefer to live in an echo chamber, believe that crypto is infallible. Our opinion is that he doesn't quite understand crypto and his negative opinions reflect that.
(Image courtesy of the CC BY 2.0 and Michael Reuter on Flickr)